Fifteen Batch
Overview
MPOWER XV Report
The next round (15th edition) of Mahindra MPOWER Management Development Program at IIMA for NextGen transport entrepreneurs (MPOWER IX) is scheduled for 14th to 21st July 2019.
The 7-day program is a Management course specifically designed for young transport entrepreneurs who choose to take the baton of family owned business ahead. The program features the trade-mark case study approach of pedagogy of IIM, Ahmedabad covering a wide variety of subjects like, Business Planning, Market & Segments, HR Practice, Service Quality, Finance, Supply Chain, IT, Industry Focus sessions, Legal and Regulatory.
The Mahindra MPOWER Management Development Program at IIMA accepts application only through invitation.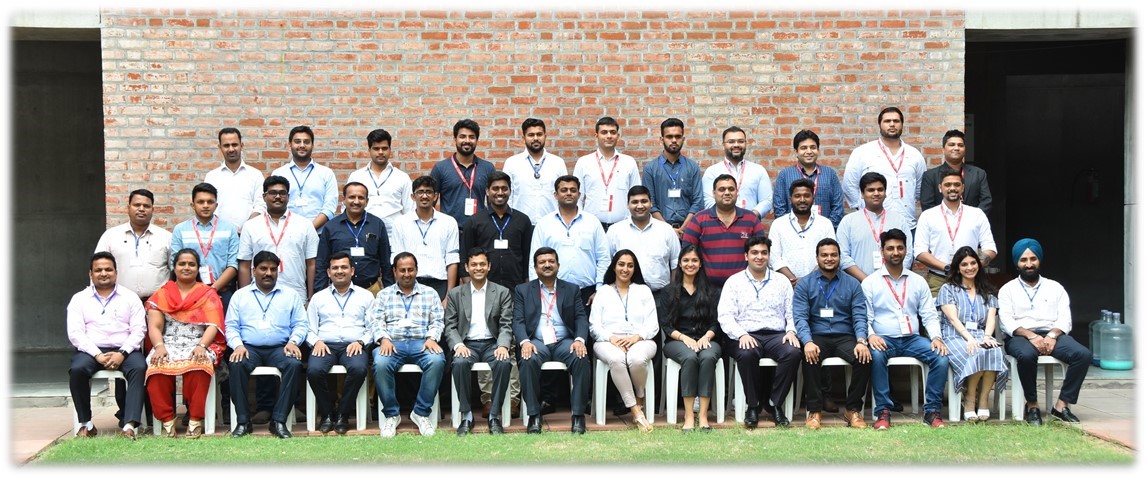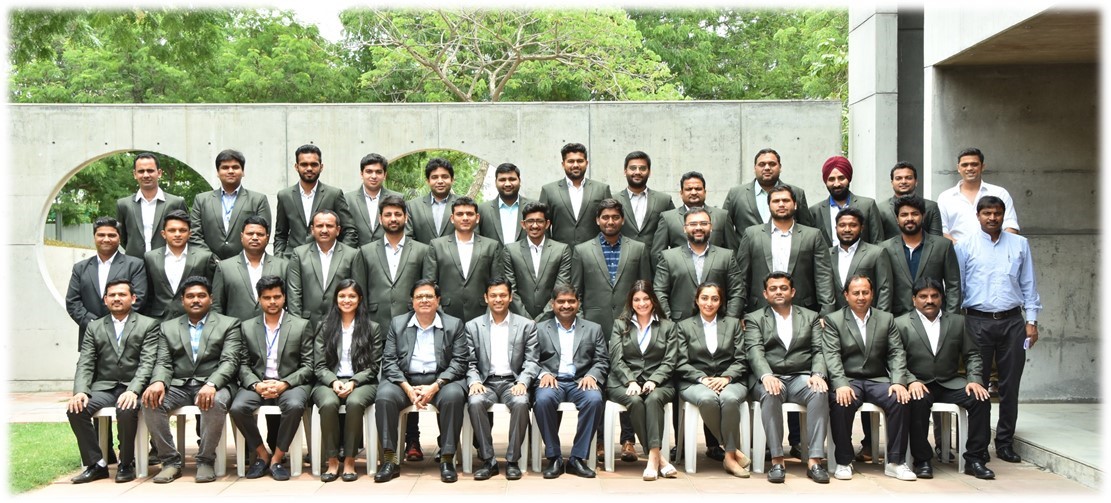 On Sunday, the 14th of July 2019, the 15th batch of MPOWER - the Management Development Program for the nextgen Youth Transport Entrepreneurs - was launched at the Indian Institute of Management, Ahmedabad (IIMA)
This batch consisted of 3 lady participants, 29 MTBD key customers from all over India.
Who was there at MPOWER XV @ IIMA?
32 NextGen transporters drawn for MTB's MKAs (Mahindra Key Accounts) - EXCELLENT support from Anurag, Satya & Team – Prashant Kumar, Niroj Padhy and ZMs/ ABMs
29 Men and 3 Ladies, with 18 of them currently MTB customers,
Ave. Age 33 years with an Ave. work experience of 8 years,
Together owning nearly 8000 trucks, of which 386 are BLAZOs,
With a cumulative business turnover of Rs. 7800 Crores,
Employing over 15,500 employees,
From all over India (North - 5, East - 5, West - 11, South - 6, Central - 3)
Handling 19 different trucking applications like transportation of Cement, Fly-ash, Steel, Market Load, Over Dimensional Consignment & Project Cargo, Reefer, Parcel, FTL, LTL, EXIM Containers, FMCG, Consumer Durables, Electronics, Multi-modal, Finished Vehicles Transportation, Tire Transportation, Sugarcane Transportation, Automotive Carriers, Chemicals and Explosives Goods)
hese 32 young transport entrepreneurs, chosen by invitation and belonging to some of the finest transport companies of India, checked-in for the 8 days course which is aimed at professionalizing the Indian transport sector in the long run. A course that has been specifically designed keeping the transport sector issues in focus. Nine highly accomplished faculty members of IIMA are running the course that covers subjects like,
DECISION IN FLEET MANAGEMENT
PRESENTATION SKILL
MANAGING WORKSHOP OPERATIONS
KNOWING SELF
VALUE-ADDITION VIA WAREHOUSING
BEHAVIOUR ECONOMICS
LEADERSHIP STYLE
NEGOTIATING EFFECTIVELY
MIS DESIGN & ANALYSIS
ISSUE RELATED TO GROWTH IN AN SME/AND OR FAMILY BUSINESS
SEGMENTING TARGETING & POSITIONING
SUSTAINABLE URBAN FREIGHT: OPERATIONS, PLANNING & POLICY ISSUES & CUSTOMER LIFETIME VALUE.
Here's a picture report of the program: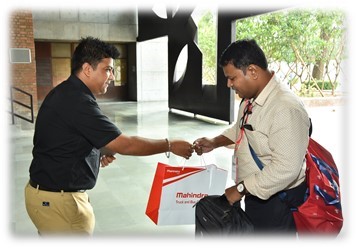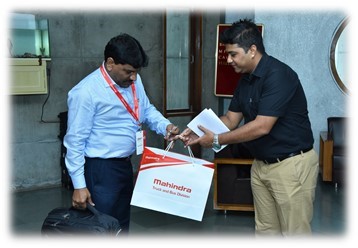 Youth transport Delegates being welcomed while checking into the IMDC Campus at IIMA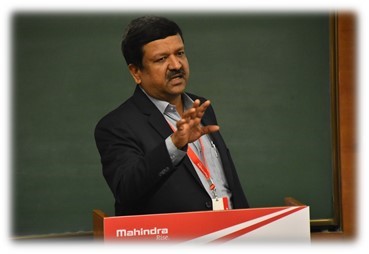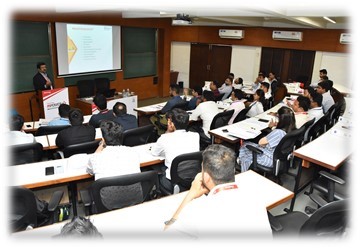 Welcome Address by Mr. Prashant Kumar, Head - Key Acconts, MTB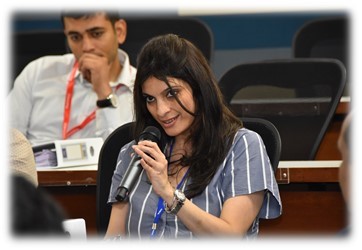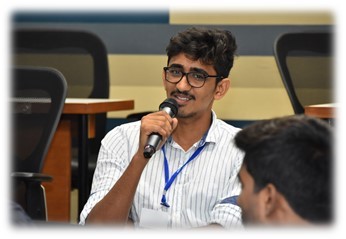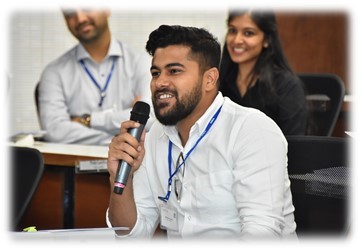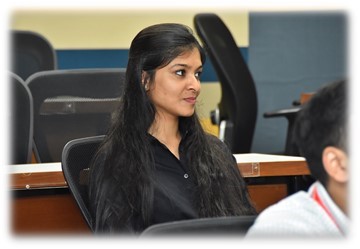 Participants introducing themselves
The day 1 started with experience sharing lecture from previous batches and Mr. Preet Shah from Navigator Logistics, Ahmedabad, was invited to share his experiences and learnings of MPOWER with the current participants.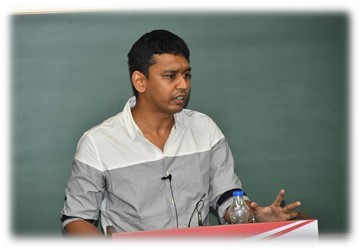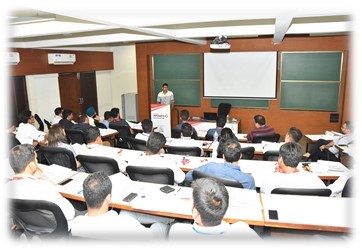 Mr. Preet Shah - Navigator Logistics, Ahmedabad, shared his journey at MPOER and learnings post MPOWER.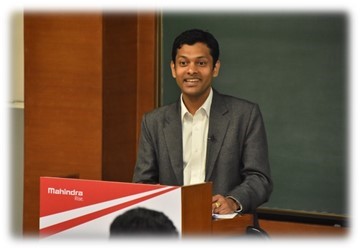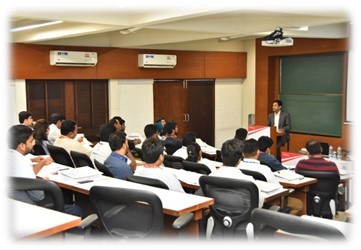 Prof. Debjit Roy, welcomes the participants and shares his view on course structure.
Awakening the Right Brain Thinking
The right brain awakening workshop is an integral part of the MPOWER Programme. It is designed to encourage creativity and use of the right brain. It takes the participants out of their routines, away from the grind and gets them to tap into their creative wellspring. And what better than Mallika Sarabhai's Darpana Academy to conduct this workshop? Participants enjoyed the creative acts that help them connect with their day to day issues related to management and focusing on business.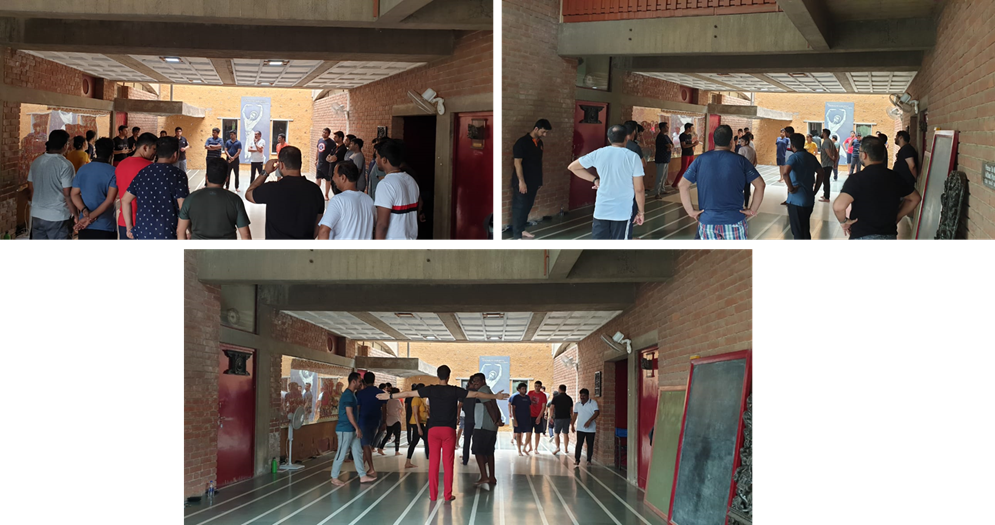 Motivational Speaker
Mahindra Organized motivational speaker Mr. Vijay Batra who, encouraged the participants to be positive and stay actives with his philosophy of "Switch On"

Truck Simulation Game
All participants were divided into groups, where they had to make purchase or hire decisions. The main objective of this game was to understand the demand trend and basis that make hire-purchase decisions.

Truck Familiarization
Mr. Sunil Deshmukh spoke to the delegates on Trucks Familiarization. The talk covered the basics of a truck and explained every small detail that they would need to know on a day to day basis for dealing with their service teams and drivers. This lecture was followed a static demo of BLAZO X 37 truck.
Final Day - 21st July 2019
The proceedings began with Five groups, Three Groups have 6 Members & Two Groups have 7 Members. All group Members presenting their Integrated Case Study. Each Group had only 15 mins. to present their case.

Valedictory Session
Special Guest from MTBD Mr. P V Satyanarayana along with Rajeev Malik were present during the Valedictory Session
Mr. P V Satyanarayana addressing the MPOWER XIV participants
P V Satyanarayana shared his views on the MPOWER & current transport industry.
He also reflected on the changes that have happened in the Current transport & also talk about BSVI implications & Mahindra Vision towards the Future of Commercial Vehicle.

The dignitaries from MTBD and IIM Professor congratulated the MPOWER XV participants and urged them to put this 8-day learning in their business and to be connected with this initiative at various forums like Mentors Summit and Mahindra Transport Excellence Awards.

The much-awaited Valedictory Function honoring delegates with MPOWER certificates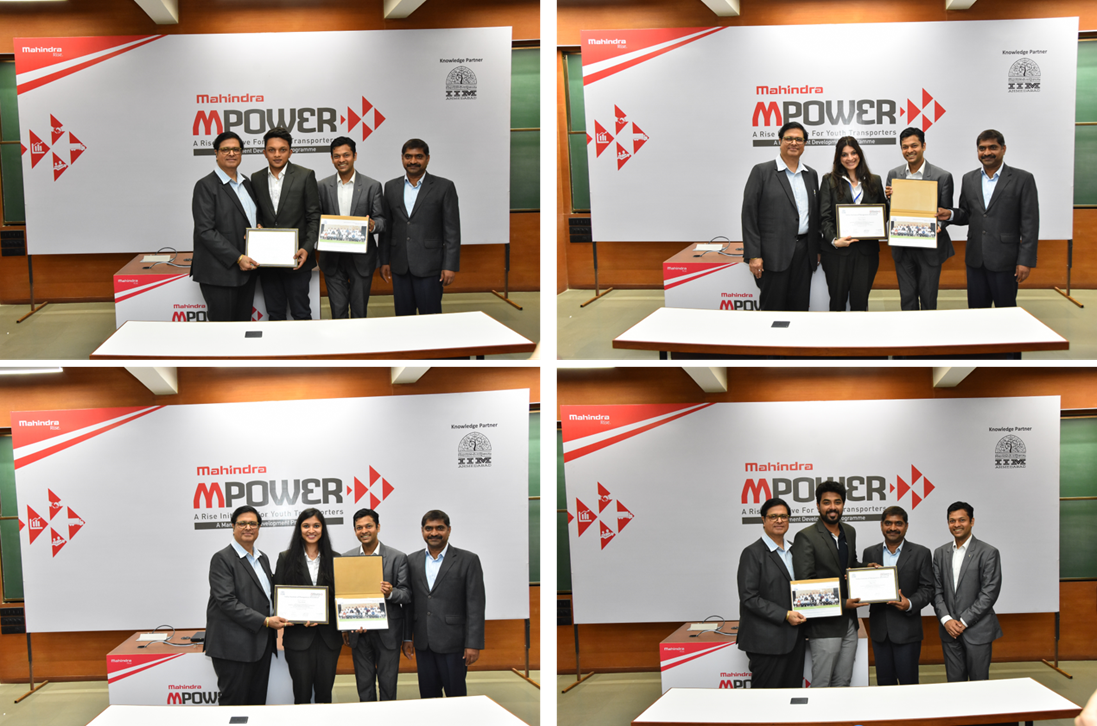 The past batches of MPOWER were a huge success not only in terms of an emotional connect with the NextGen of transporters but also in terms of bringing our business and offerings in their focus and helping start a business relation with many of the people who attended. This successful engagement has motivated us to reinvest in driving a positive change in the transport ecosystem while nurturing our business interest.
All these initiatives are helping us connect with various constituents of the Indian transport ecosystem at both the rational and emotional levels, which can be leveraged to build a strong market presence for Mahindra Truck and Bus Division.